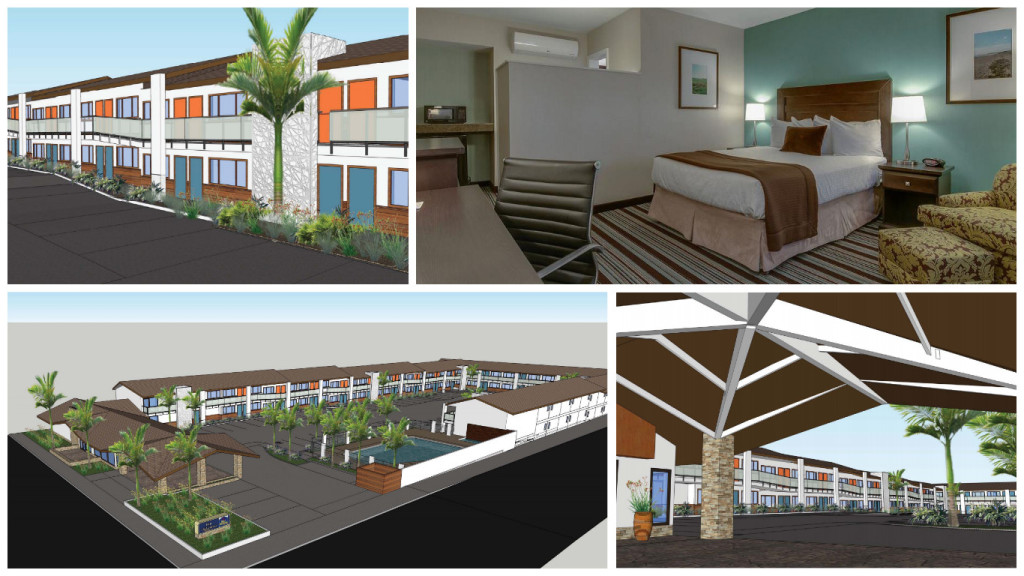 November 11, 2015 - Comments Off on Best Western Plus Inn of Ventura Renovations Approved by City
The Best Western Plus Inn of Ventura, located at 708 E Thompson Blvd, has received approval from the City to continue their nearly $2 million renovation project. Vista Investments LLC, the owner and operator of the property, is prodigiously optimistic about the proceeding headway and advancements.
Interior renovations began on the second floor of this two-story building earlier this year and are nearing completion, making way for the progression into the ground floor rooms. With the city of Ventura and Design Review Committees approving the project's direction last Wednesday, plans for exterior renovations are being prepared for review and execution. All renovations are expected to be complete by the end of 2016.
The goal of the renovation is to enhance the overall guest experience with an exterior that compliments and flows with the guest room and lobby renovations. Improvements to the quality and attractiveness of the property is expected to fulfill a need in the upper midscale hotel market.
"By bringing more upper midscale guests to the Ventura community, we expect to increase revenues of other local businesses and support the local economy" Juan Llaca, President Vista Investments and owner an operator of the property.
Preliminary renderings of the renovations include, but are not limited to:
The use of illuminated stainless steel railing with white frosted glass panels that will add quality finish to the exterior
Implementation of a new exterior color palate incorporating Ipe wood and an orange/turquoise door scheme imitating the setting sun on the ocean
Additions of new illuminated columns and stairwell towers to add an architectural feature breaking up the expansive roofline whilst providing key attractors helping the property stand out at night
Complete renovation of the pool area including, but not limited to, the spa, deck, and new enclosure
Brand new two-stop elevator