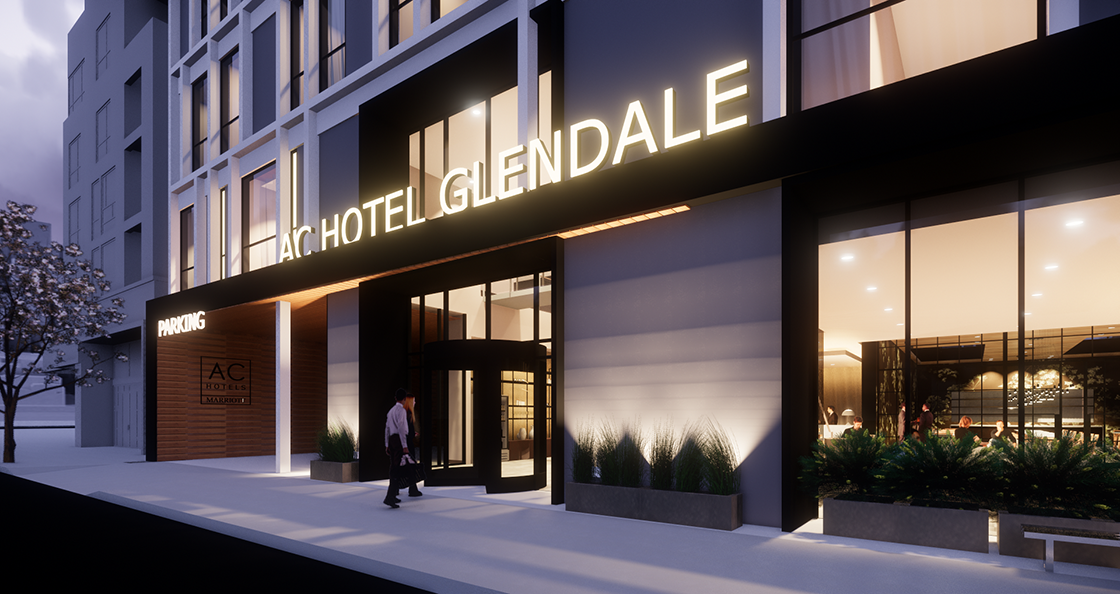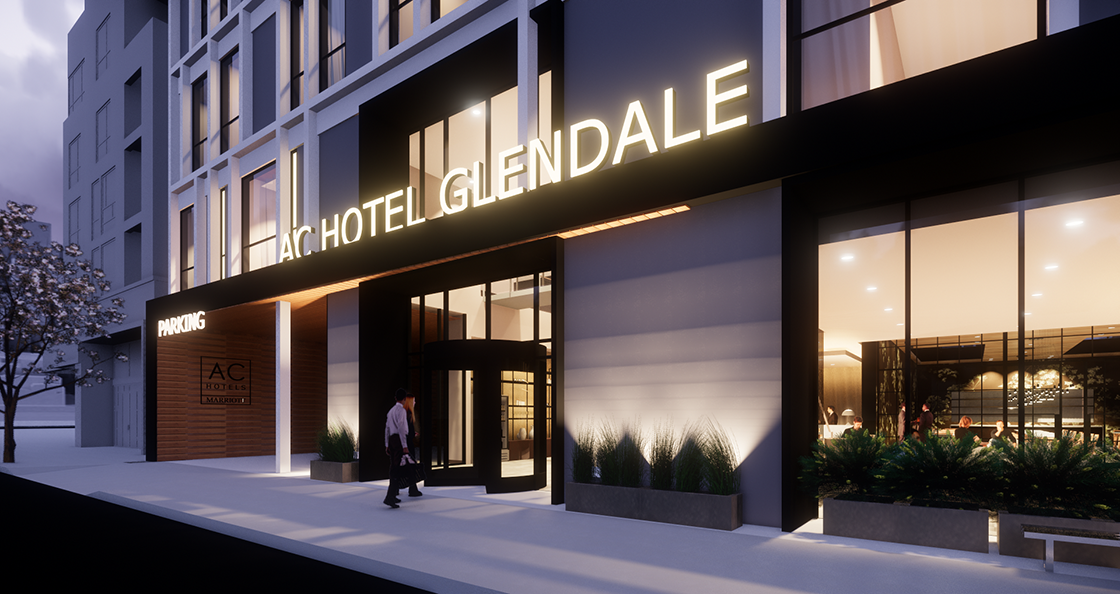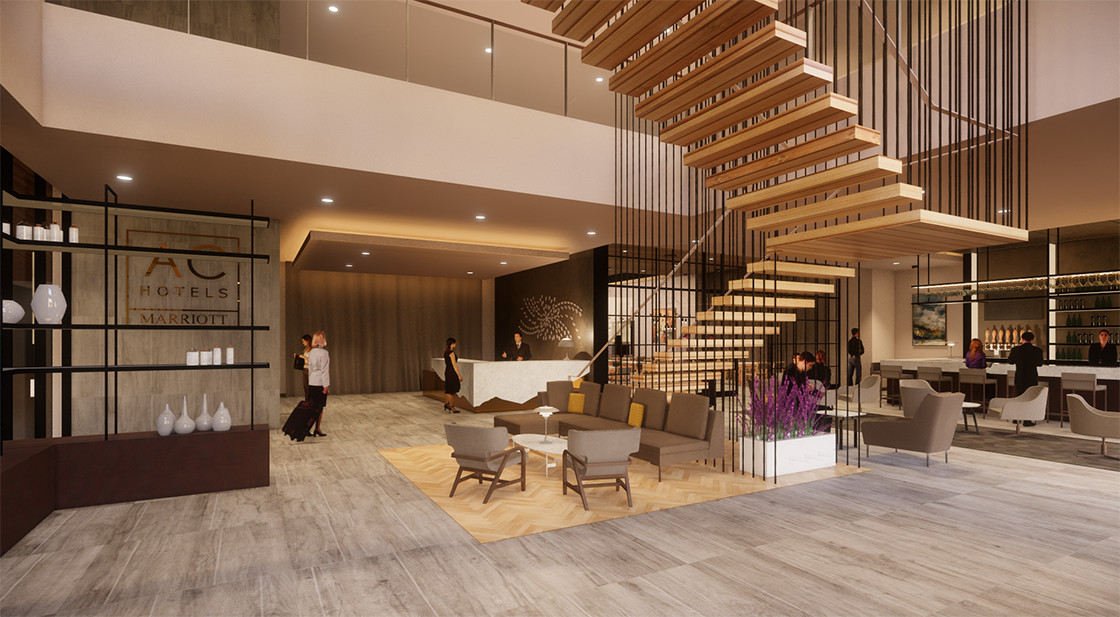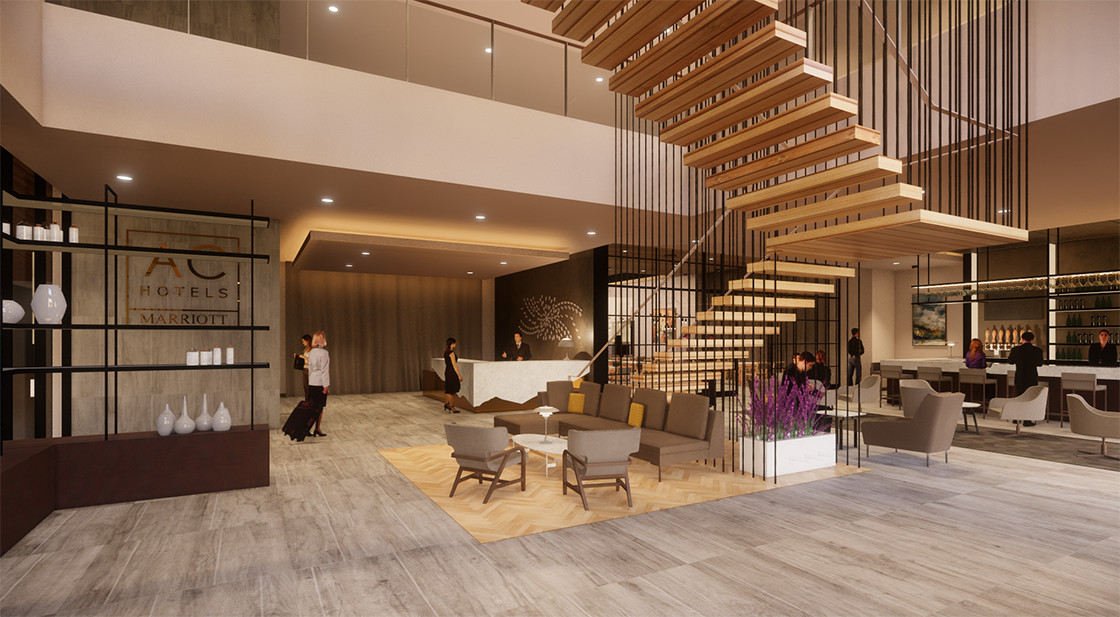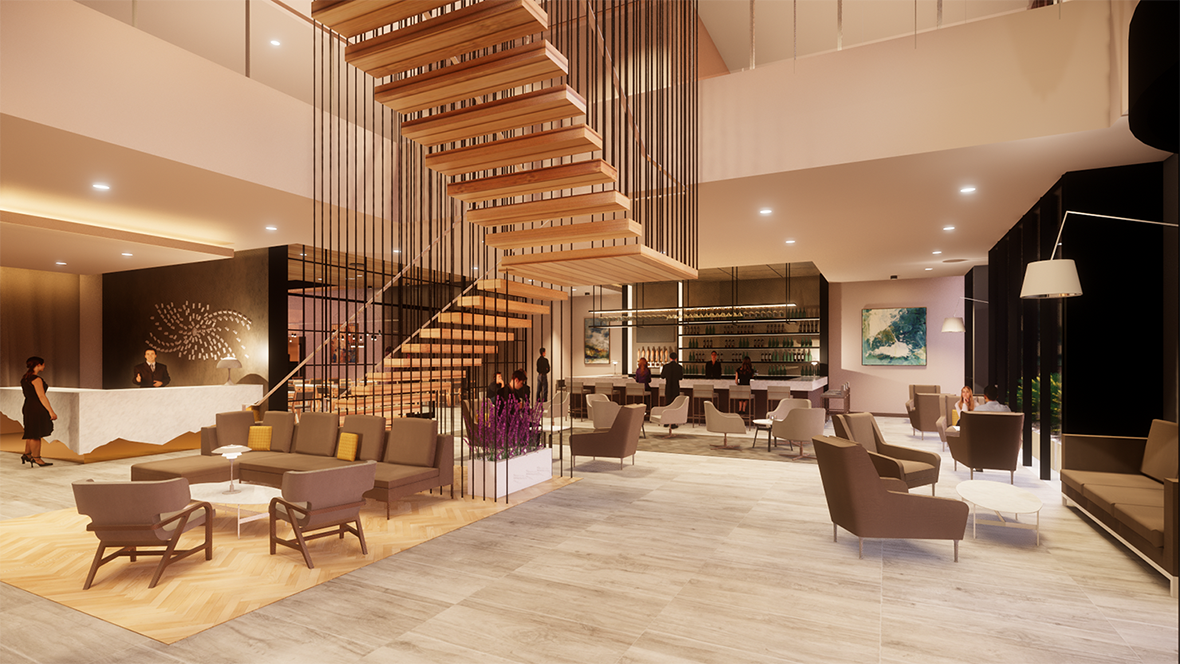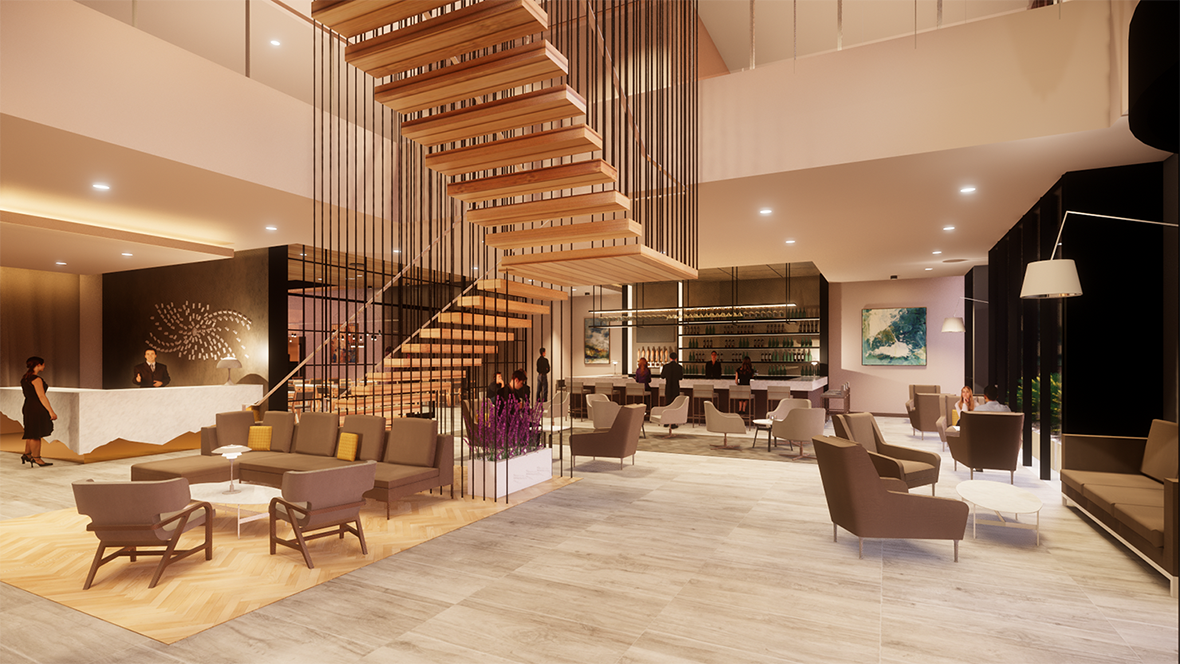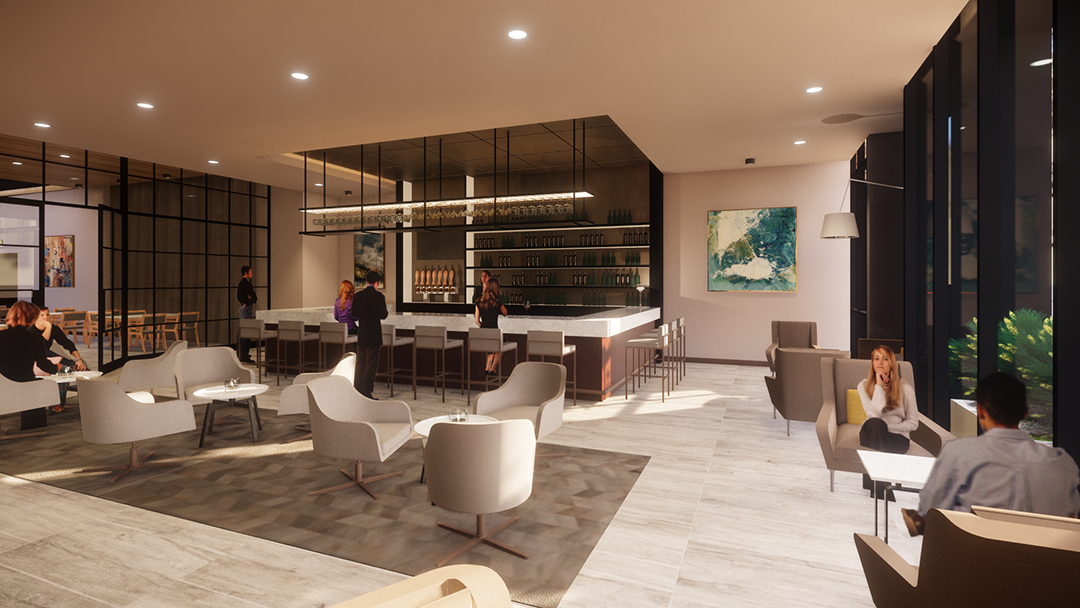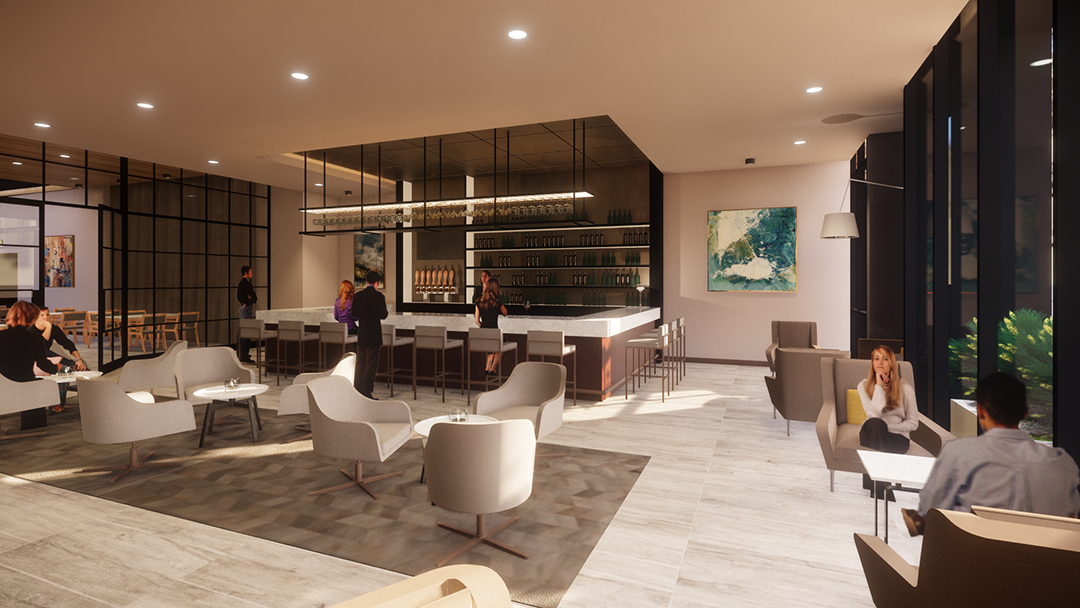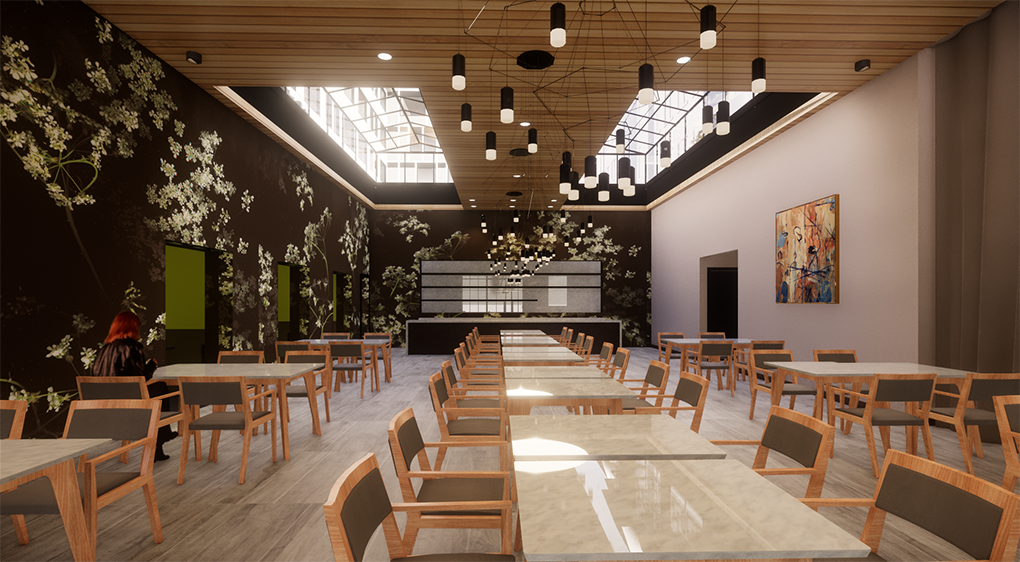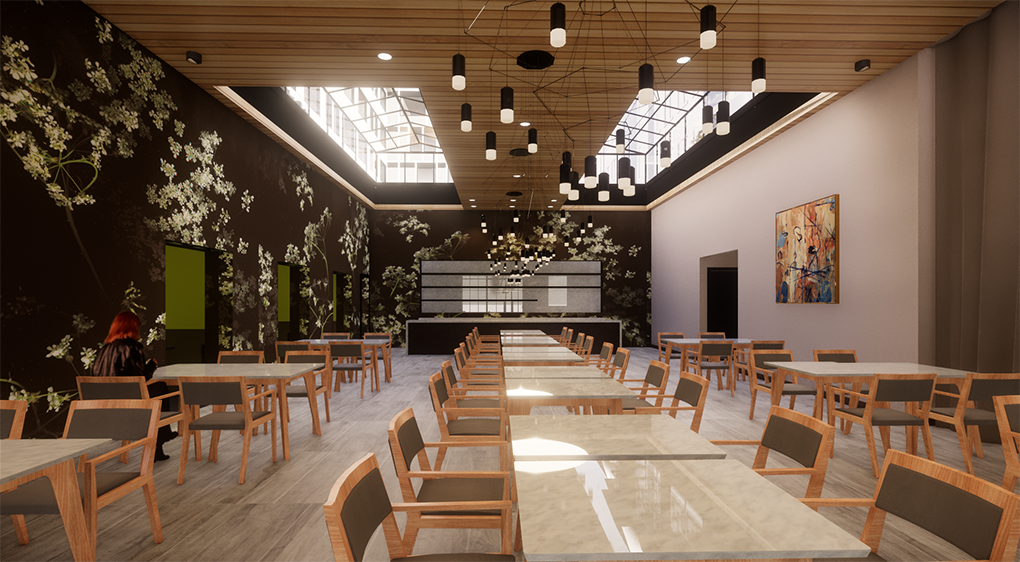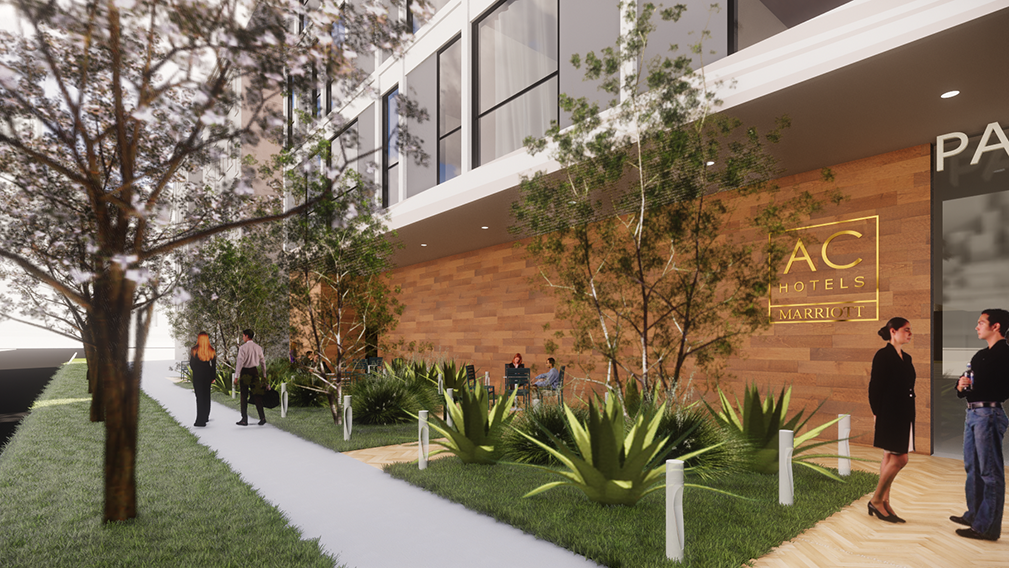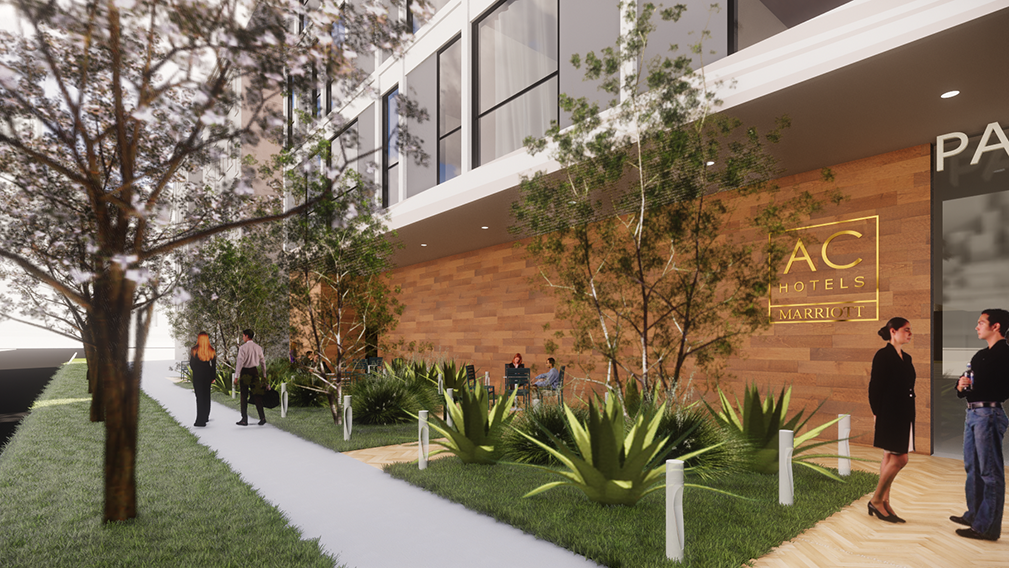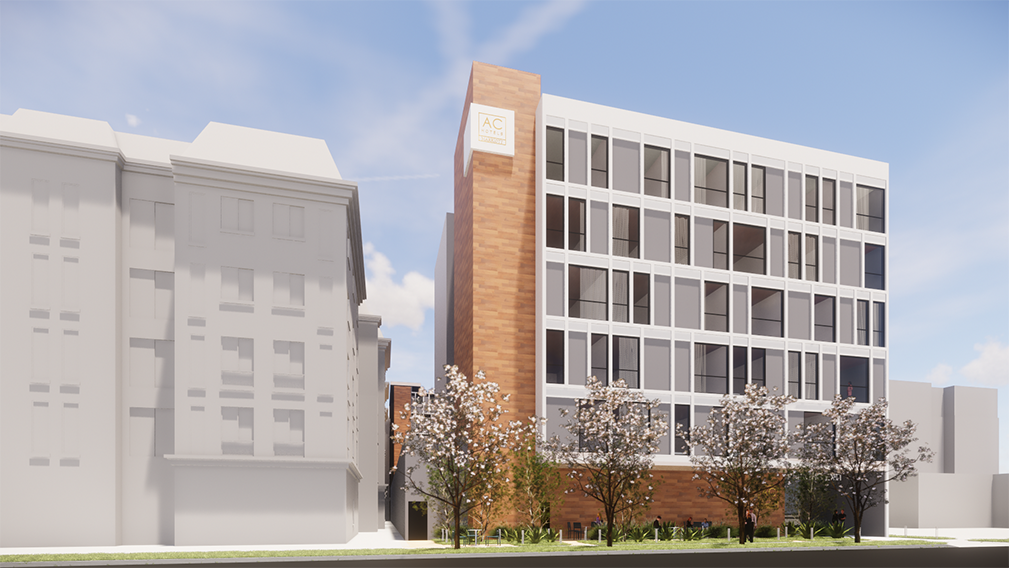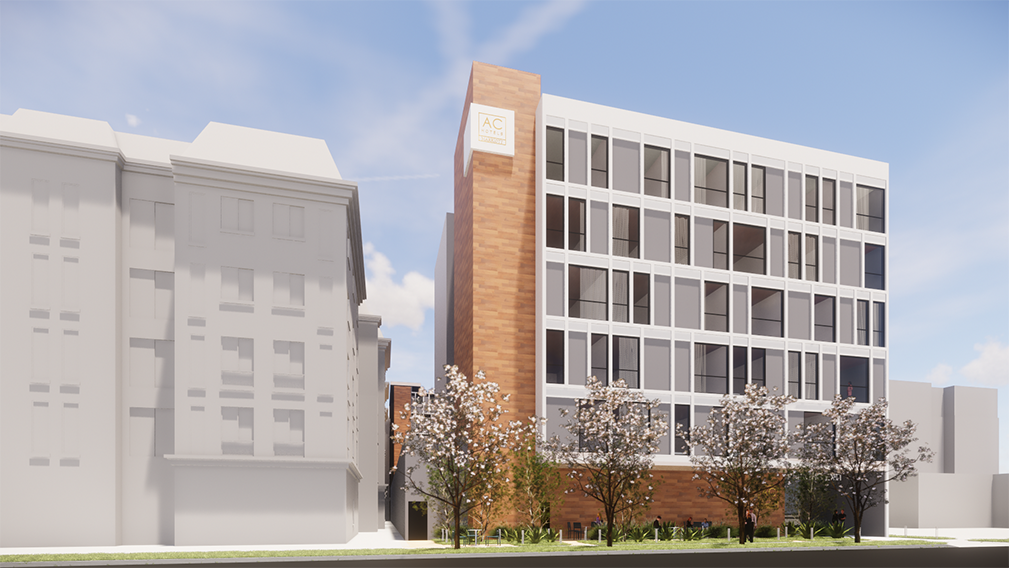 PROJECT DESCRIPTION
Update, 1/16/2018: Below, Vista Investments expands on the hotel's planned amenities and public spaces.
Update, 11/07/2017: Vista Investments has released new AC Hotel Glendale renderings (above) that reflect updated AC Hotel brand standards and detail the streetside view of the property along Colorado Street. The number of rooms has been adjusted below.
Following the success of its newly-opened Hampton Inn and Suites in Glendale, CA, Vista Investments is planning a new hotel right next door. The hotel will be an AC hotel, which is a Spanish brand acquired by Marriot. The property is located across the street from the Americana at Brand, which is a popular area for shopping and dining in Glendale.
The hotel is 130 rooms. Its first floor emphasizes an upscale ground level bar. On the second floor, a pre-function area links media rooms, a fitness center, and 3,300 square feet of meeting space. This conferencing space is geared towards the Glendale community and its strong event market. Upper floors are dedicated to guest rooms.
Vista Design/Build is currently exploring innovative construction methods to build this property in a fraction of the time.
VISTA INVESTMENTS LLC
2225 Campus Drive
El Segundo, California 90245
T: +1 (310) 725-8200

VISTA INVESTMENTS EUROPE
Calle de José Abascal, 45
28003 Madrid
T: +34 (693) 398-408
E: [email protected]
Copyright © 2020 Vista Investments LLC